In today's fast-paced business landscape, technology plays a crucial role in driving success and ensuring operational efficiency. Every business, regardless of its size or industry, relies on IT infrastructure to varying degrees.
However, when it comes to managing information technology needs, businesses often face a critical decision. Should they outsource their IT functions or build an in-house IT team? This blog explores the pros and cons of IT outsourcing and in-house IT, helping you make the right choice.
One of the primary factors that businesses consider when making any decision is cost. In-house IT requires significant investment in infrastructure, hardware, software licenses, and personnel. Hiring and maintaining an IT team can be expensive, especially for small and medium-sized enterprises with limited budgets.
On the other hand, IT outsourcing allows businesses to access a team of skilled professionals without the need for upfront investments. It offers cost flexibility as you can choose from various pricing models, depending on your requirements.
Building an in-house IT team allows you to have direct control over your IT operations. You can handpick the professionals and train them to align with your business goals and objectives.
With an in-house team, you have dedicated resources available to address your immediate IT needs.
However, finding and retaining top IT talent can be a challenge, particularly in a competitive job market.
Additionally, technology is constantly evolving, and keeping up with the latest trends can be time-consuming and costly.
IT outsourcing provides access to a vast pool of specialized skills and expertise. You can tap into a team of professionals who are up to date with the latest technologies and industry best practices, ensuring that your IT functions are in capable hands.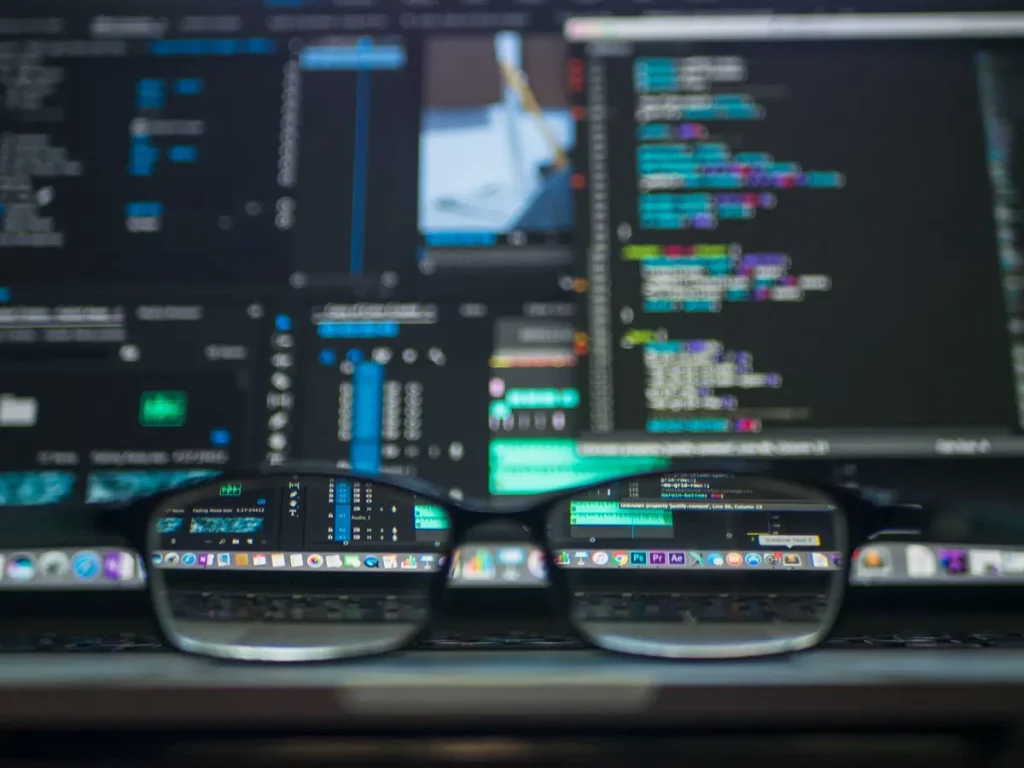 Scalability and Flexibility
Business needs are rarely static. As your company grows or undergoes changes, your IT requirements may fluctuate. In-house IT teams can face challenges in scaling up or down based on these changing needs. Hiring and training new employees can take time, and letting go of staff during downsizing can be complicated and emotionally challenging.
On the other hand, IT outsourcing offers scalability and flexibility. Outsourcing partners can quickly adapt to your changing needs, providing additional resources or reducing them as necessary. This allows your business to remain agile and responsive to market demands without the constraints of managing an in-house team.
Focus on Core Business Activities
Managing an in-house IT team requires significant time and effort. From recruitment and training to day-to-day supervision and management, it can divert your attention away from core business activities.
For businesses that do not have IT as their core competency, outsourcing IT functions can free up valuable resources and allow you to focus on your primary objectives. By entrusting your IT operations to a reliable outsourcing partner, you can leverage their expertise while dedicating your time and energy to growing your business.
Security and Risk Mitigation
Data breaches, cyber threats, and IT risks are growing concerns for businesses in the digital age. Maintaining a robust IT security framework requires constant monitoring, updates, and expertise. In-house IT teams must keep up with the latest security threats and invest in security measures to protect sensitive information.
IT outsourcing companies specialize in providing secure and reliable IT solutions. They have dedicated resources and stringent security protocols in place to safeguard your data. By outsourcing IT functions, you can mitigate risks and ensure that your business is protected against potential threats.
Communication and Control
In-house IT offers direct control and immediate access to your IT team. Communication is seamless, and you can prioritize tasks according to your business needs. However, managing an in-house team effectively requires efficient communication channels and processes. IT outsourcing may involve some level of communication and coordination with an external team.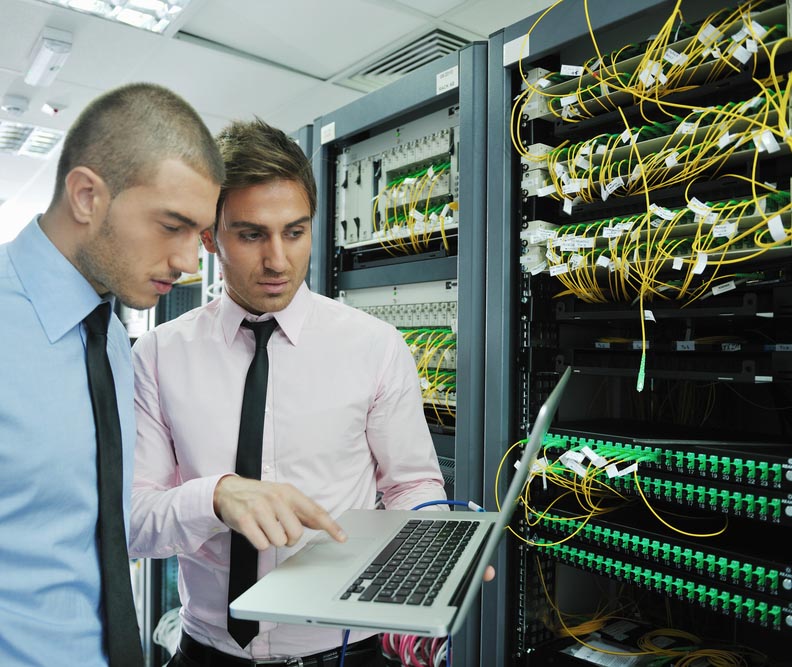 Clear communication channels, regular updates, and service level agreements are crucial for maintaining transparency and ensuring that the outsourced IT functions align with your goals.
In conclusion, choosing between IT outsourcing and in-house IT depends on your business's unique needs and circumstances. Consider factors such as cost, expertise, scalability, focus, security, and communication to make an informed decision.
For small and medium-sized enterprises with limited resources and a need for specialized skills, outsourcing IT functions can be a cost-effective and efficient solution. Larger organizations with specific requirements and sufficient resources may opt for building an in-house IT team. Ultimately, the right choice will depend on finding the right balance between cost, expertise, and the strategic objectives of your business.
Professional IT Services Provided by PITS Technology
In today's digital age, businesses of all sizes and industries rely heavily on technology to drive their operations, enhance productivity, and stay competitive in the market. However, managing complex IT systems and infrastructure can be a daunting task, especially for organizations that lack the necessary expertise or resources.
This is where professional IT services come into play. PITS Technology is a leading provider of comprehensive IT services, offering a wide range of solutions to meet the unique needs of businesses.
At PITS Technology, we understand that every business has its own specific IT requirements and goals. Our experienced IT consultants work closely with you to gain a deep understanding of your organization's needs, challenges, and objectives. We then develop customized IT strategies that align with your business goals, ensuring that technology becomes an enabler for growth and success. Our consultants provide valuable insights, recommendations, and roadmaps to help you make informed decisions regarding technology adoption, infrastructure optimization, and digital transformation.
Prompt and reliable IT support is essential to keep your business running smoothly. PITS Technology provides responsive IT support services to address any technical issues or challenges that may arise. Our dedicated support team is available 24/7 to assist you with troubleshooting, software installations, hardware upgrades, network connectivity, and any other IT-related concerns. We strive to deliver exceptional customer service, ensuring that your IT problems are resolved efficiently, minimizing disruptions and maximizing productivity.
PITS Technology offers a comprehensive suite of professional IT services designed to meet the diverse needs of businesses. From IT consulting and strategy development to network infrastructure design, managed IT services, cloud solutions, cybersecurity, and IT support, our team of experts is dedicated to empowering your organization with the right technology solutions. By partnering with PITS Technology, you can enhance your operational efficiency, improve security, reduce downtime, and focus on what matters most – driving your business forward.
Frequently Asked Questions
"*" indicates required fields
PITS Technology Solutions
This company is rated 4.9 out of 5.0 based on 39 review(s)
Emma Johnson
July 3, 2019
Our company had a huge problem with the cabling system. Everything was very messy, and when we tried to solve this problem, we only made it worse. Then we contacted PITS Technology, and they helped
...
us. We provided all the details regarding our cabling system, and they offered us several solutions. We are now using one of them and are very satisfied with it.
(Read More)
Benjamin Walker
November 8, 2021
If your business is looking for a professional IT support services provider, then PITS Technology is the right choice for you. Our company has been working with PITS for several months, and we are
...
very satisfied with the services they offer to us. We would highly recommend their solutions to every business.
(Read More)
Olivia Green
March 12, 2020
PITS Technology is very fast and professional. By working with the PITS team, we see that they are very qualified and experienced at what they do. PITS Technology has been helping us with our cloud
...
system. We appreciate their services very much and would like to express our gratitude.
(Read More)
Daniel Thompson
October 21, 2018
Very professional and responsive. PITS Technology understood our system and found the solutions perfect for our needs and requirements. Our company is delighted with their structured cabling system
...
and is looking forward to working with them.
(Read More)
Sophia Edwards
May 18, 2023
Our team contacted PITS Technology for their backup services. PITS helped us very much by providing us with high-tech services. Thank you very much!
William Harris
February 5, 2022
We are very grateful to PITS Technology for its professional solutions and quick response. Our company had several problems with the security of our data, so we contacted PITS for their cyber security
...
services. Now, we are sure that all of our confidential files are safe. Thank you!
(Read More)